Topic: MyriadRF board mechanical fit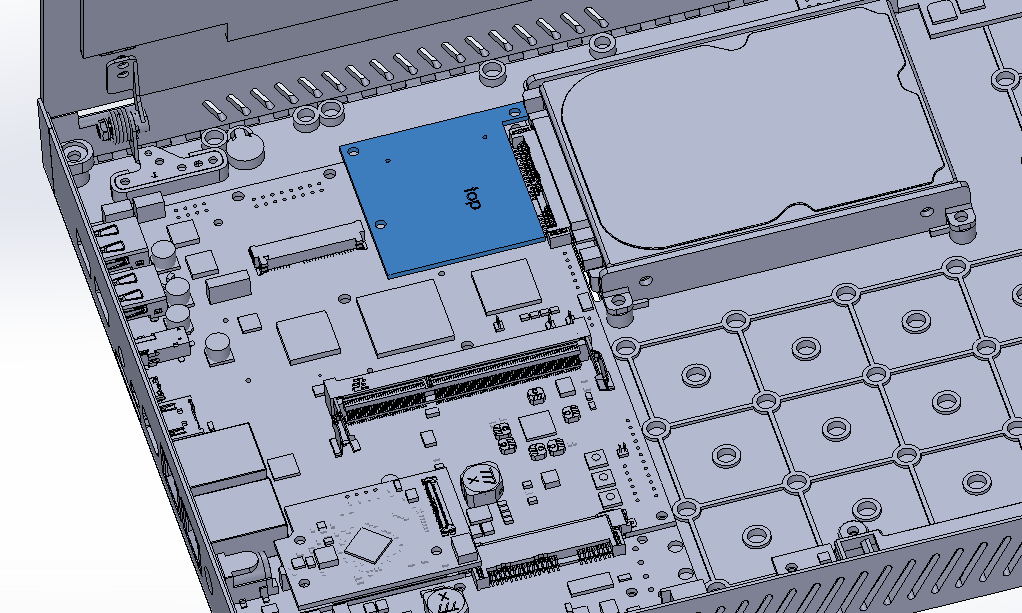 Final board layout that I got from MyriadRF fits like a glove in Novena. I was worried we had to open a hole in the front bezel to accommodate the board but it seems they laid it out so it all fits well.
Still, I think I'll add a removeable panel to the front bezel just in case someone makes a board that has to hang off the edge.
Also, this image shows the denser Peek Array for the final version of the case. 15mm pitch staggered M2.5 bosses ftw.