Topic: lowRISC: what would you do with this chip?
This just presented on Jan 6:
https://speakerdeck.com/asb/lowrisc-pla … -v-in-2016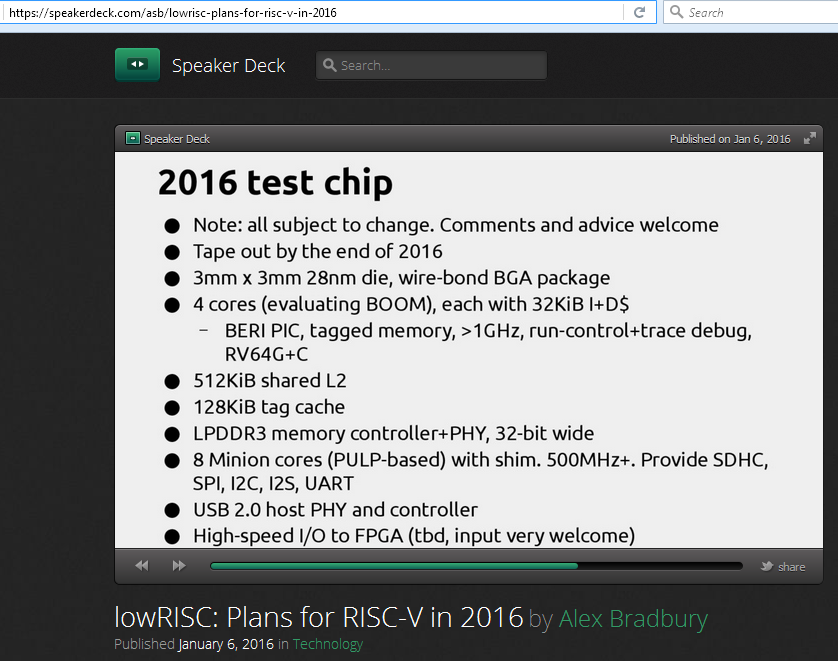 It's not quite got the specs to make a decent laptop -- it's missing graphics and SATA. The effective performance of a system built around this would feel much more sluggish than a Novena, which means it'll be tough to use on a daily basis for productivity work.
It does have tagged memory and minion cores, which means it'll be great for security and some types of I/O; but there is no integrated Ethernet controller, so application in network stacks is limited.
It is also going to be the first open-to-the-RTL processor you can buy, so maybe despite the limitations some people would prefer to use it as a primary computing solution, but wondering if there aren't other niches this can occupy.